Our new reading theme begins this week, a study of spring, seasons and weather.  And what better way to celebrate than by reading the children's book SPRING IS HERE by Taro Gomi? This wonderful story with it's simple, yet beautifully expressive text and illustrations.
Summary:
Using simple words and bright illustrations, author-illustrator Taro Gomi takes children on a playful tour of the four seasons. The reader experiences the story through the eyes of a calf.
I created a couple of reading responses for my K class. We are working on story sequence so they will be responding with flow maps.
This flow map reinforces the symbols and cycle of the seasons.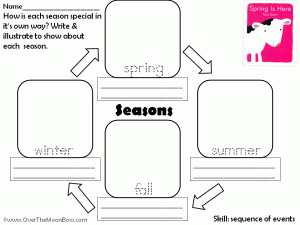 This one will help the students sequence how the calf grows & changes over the course of the story.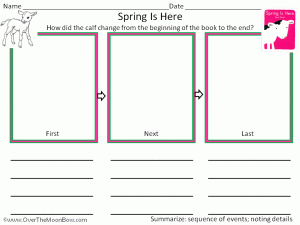 Happy Spring!