I received The Versatile Blogger Award! Thanks to Haley at Following Optimism for this awesome recognition!
The rules:
1. Thank the person who nominated you!  Thank you, Haley!!!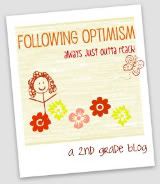 2. Tell 7 Things About Yourself (See Below)
3. Nominate 15 Newly Discovered Blogs and let them know they've received the award!
Seven Things About Myself:
1. I was born in Attleboro, MA…now I live in Orlando, FL
2. I'm a Boston Red Sox fan (see above).
3. I Love Books!
4. I love to read!
5. I'm crafty.
6. My favorite subjects are history & science.
7. I love stalking blogs for freebies, feels like Christmas…lol
Fifteen Blogs I have recently found that I think are awesome!: (in no particular order, and of course the list could be a lot longer:)
1. Lisa @ Lisa's Kinderland
2. Mrs. McElveen @ Whooo Loves Kindergarten
3. S. Parker @ Learning with Mrs. Parker
4. Ruth @ A Child's Place
5. Alessia @ Mrs. Albanese's Kindergarten
6. Caitlin @ Kindergarten Smiles
8. Ashley @ The Polka Dot Patch
9. Marlana @ Lil' Country Kindergarten
10. Sue @ The Very Busy Kindergarten
11. Sara @ Kindergarten is a Hoot
12. Lindsay & Kerri @ Teacher Bits and Bobs
13. Mrs. Carroll @ First Grade Parade
14. Cindy @ Mrs. Gilchrist's Class
15. Deedee @ Mrs. Wills Kindergarten  
Take care,
Dee:)