Archive for the 'Awards' Category
I received The Versatile Blogger Award! Thanks to Haley at Following Optimism for this awesome recognition!
The rules:
1. Thank the person who nominated you!  Thank you, Haley!!!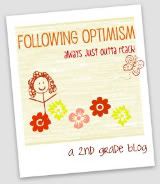 2. Tell 7 Things About Yourself (See Below)
3. Nominate 15 Newly Discovered Blogs and let them know they've received the award!
Seven Things About Myself:
1. I was born in Attleboro, MA…now I live in Orlando, FL
2. I'm a Boston Red Sox fan (see above).
3. I Love Books!
4. I love to read!
5. I'm crafty.
6. My favorite subjects are history & science.
7. I love stalking blogs for freebies, feels like Christmas…lol
Fifteen Blogs I have recently found that I think are awesome!: (in no particular order, and of course the list could be a lot longer:)
1. Lisa @ Lisa's Kinderland
2. Mrs. McElveen @ Whooo Loves Kindergarten
3. S. Parker @ Learning with Mrs. Parker
4. Ruth @ A Child's Place
5. Alessia @ Mrs. Albanese's Kindergarten
6. Caitlin @ Kindergarten Smiles
8. Ashley @ The Polka Dot Patch
9. Marlana @ Lil' Country Kindergarten
10. Sue @ The Very Busy Kindergarten
11. Sara @ Kindergarten is a Hoot
12. Lindsay & Kerri @ Teacher Bits and Bobs
13. Mrs. Carroll @ First Grade Parade
14. Cindy @ Mrs. Gilchrist's Class
15. Deedee @ Mrs. Wills Kindergarten  
Take care,
Dee:)
I've Received the: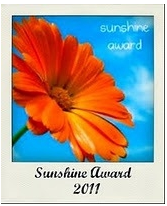 Here are the rules for accepting this award:
1. Thank the person who gave this award and write a post about it.
2. Answer the following questions below.
3. And pass the award to 10~12 fabulous bloggers, link their blogs and let them know you awarded them.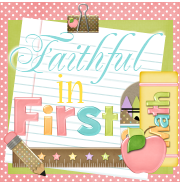 1.  Thanks so much to Janine at Faithful In First for awarding me the Sunshine Award!  It really means a lot:)
2. My answers to the questions:
Favorite color?  Purple
Favorite animal? Frog
Favorite number? 3
Favorite drink? Sweet tea with lemon
Facebook or Twitter? Facebook
Your passion? Books!
Giving or getting presents? Most definitely giving presents!
Favorite day? St. Patrick's Day
3.  These are some of the blogs who have provided me with hours of browsing for ideas and a gold mine of resources.
1.  Lisa at Lisa's Kinderland
2.  Pam at Can Do Kinders
3.  April at Chalk Talk
4.  Caitlin at Kindergarten Smiles
5.  Mel D at Seusstastic Classroom Inspirations
6.  Mrs. Williamson at Welcome to Room 36
7.  Ashley at Me & Marie Learning
8.  Jennifer at First Grade Blue Skies
9. Shannon at Kindergarten Hoppenings
10. Kathryn at Kindergarten–Kindergarten