Wow, it's been a busy month!
I'm linking up with TBA's Holiday Recipe Swap. This is one of my favorites and always requested when we're having a potluck. I hope you enjoy it:)
Corn Casserole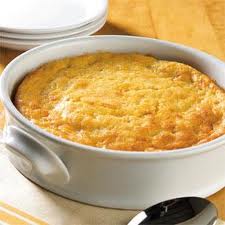 1 can Whole Kernel Corn (white or yellow, your choice)
1 can Creamed Corn
1/2 to 1 box Jiffy Corn Muffin Mix (your preference for consistency) (I use one box)
1/3 cup Milk
1 Egg
1/2 stick Butter
1/2 cup Sugar
Drain Whole Kernel Corn. Mix everything together in large bowl. Pour into 8×8 pan, pie plate or small casserole dish. Bake about 45 minutes at 350 degrees until firm and golden brown. Can be doubled or tripled. If you use a deeper dish you will need to add to the cooking time.
Check out the other wonderful holiday recipes at TBA, and link up too!
Happy Holidays,
Dee:)