I'm so excited, I had the opportunity to try out a product from Maribel at Learning in Wonderland! Because I was doing my spring unit and I love birds, the product I chose to try out was the Birds Writing Craftivity.
I wanted to be sure my firsties understood the concept of a diary entry and how to write one. So I started with a mini-lesson by reading DIARY OF A WORM.

Once we discussed what a diary entry was, and what an Angry Bird might write about in it's diary, the fun began! Of course I had to remind them that they had to do the writing first, they were so anxious to make their Angry Bird! Here are some pics of the fun: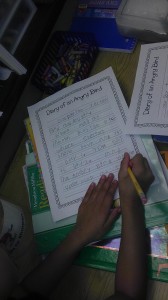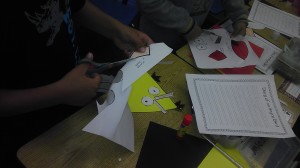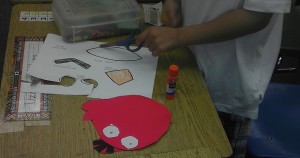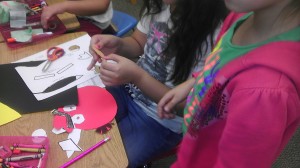 My camera had a hard time picking up the pencil writing, it was so light. But most of my kids got the concept of a diary. Some just wrote a story to go with their bird, but that's ok, they are writing!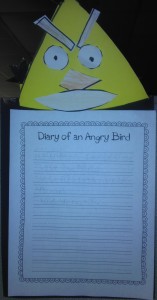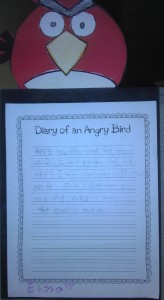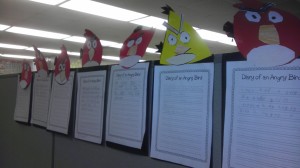 And if you are wondering why it looks like my classroom wall is a cubical, it's because it is! I work at a school built in the 1970's that is an 'open pod' design.
The pod I'm in has 4 open classrooms, it's interesting to say the least:/
If you are looking for a fun writing activity with a craft the kids will love, this resource is just the ticket! Check out the product link at the top of this post. Head over to Maribel's awesome blog, she has some great content. Why not follow her while you're there?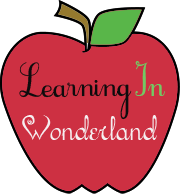 Then head over to Mrs. Stanford's blog to check out all of the resources featured in the Product Swap!
Take care,